Business Vehicle Tracking
Manage company resources effectively

Real-time GPS tracking

Save 20% on average in fuel costs

Fast and easy set-up process
Contact us
Business Vehicle Tracking
Manage company resources effectively

Real-time GPS tracking

Save 20% on average in fuel costs

Fast and easy set-up process
Contact us
How does vehicle tracking work?
Aplicom's ready-to-use GPS device is installed in the vehicle's OBD2 interface or cigarette lighter.

Route tracking begins automatically when the vehicle starts to move.

Route tracking stops automatically when the vehicle stops.

A logbook of the route is created automatically.


From the map view, management can see the location of equipment and resources in real time.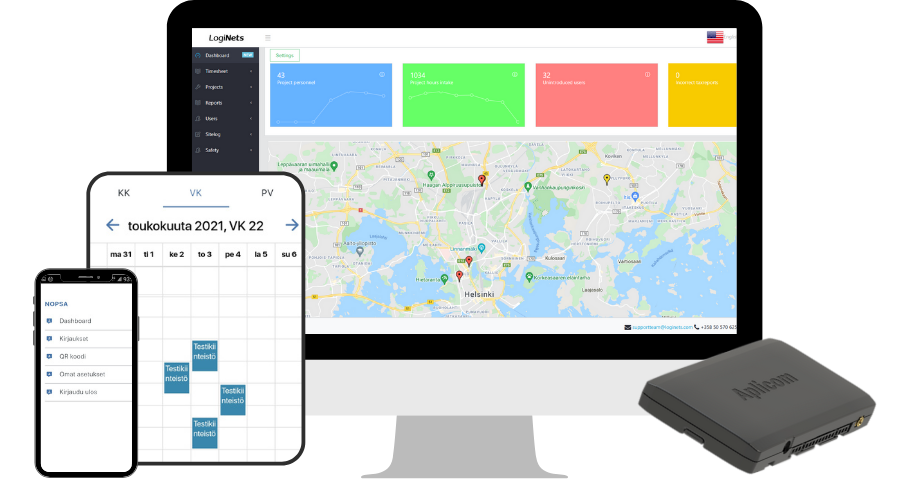 Electronic vehicle monitoring provides real-time insights into the whereabouts of company's vehicles and resources. Automatic vehicle tracking and a trip diary gets rid of unnecessary paperwork for employees, which frees up company time for meaningful work tasks. In many instances a log book can be useful for proving to customers and clients, that jobs were completed at the agreed time, for example through tracking mail delivery routes. 
Comprehensive vehicle tracking services
You can integrate our fleet monitoring services with time-tracking and field force management software.
With Valpas, you take care of property maintenance and equipment maintenance work in the same system as vehicle monitoring. For example, tracking of plowing equipment can be done with a GPS device or a mobile application. With GPS-tracking, you can see roads which have been plowed and sanded and, if necessary, you can reliably prove that the maintenance company's obligations have been fulfilled, for example in the event of an accident.
Vehicle monitoring can also be done with an Android mobile app. This can be a good option when the same Nopsa system is used to monitor employee working hours and when you want to record explanations about completed drives. The mobile-based vehicle tracking app is great for businesses with few or seasonal drives. Employees can download the app directly from the Google Play Store.
Additional features:
Driver identification via iButton: Convenient if the company uses shared cars. With authentication, trips are logged to the right employee.

Trip type selection: Applies to, for example, the breakdown of working and private driving times.
A reliable GPS-tracking device from Aplicom
The GPS-tracking device creates an automatic driving log that retrieves the start and end dates and times of the trip (street address), the duration of the trip and the kilometers.
With the help of a vehicle tracking device, the data is automatically stored in one system for management of companies.  Entries are easy to edit, when needed.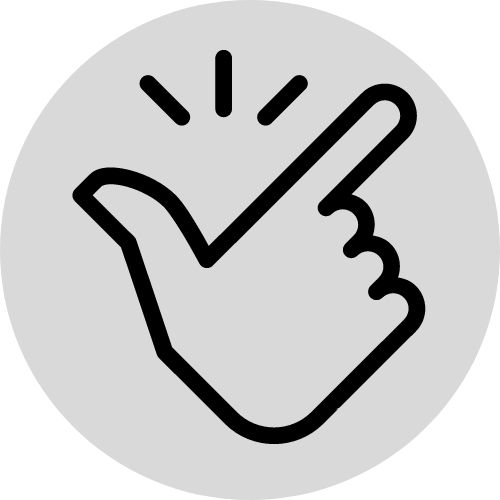 Easy installation
Does not require an antenna. Delivered as a turn-key solution
Reliable
Tried and tested in Finnish sub-zero temperatures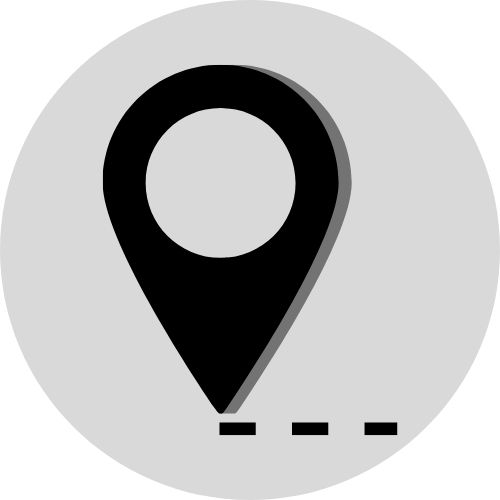 Trip measurement
Real-time GPS tracking, that is activated through motion sensors
Additional services
Driver identification and trip type selection