Forwarder
One of the biggest challenges in material deliveres to capital projects is that there is no link or integrations between forwarder, material manufacturer and project orchestator systems.  This means that there is a lack of information continuity between product, package, container and shipment levels in deliveries. Information regarding material deliveries is handled via each organizations individual systems and Excel spreadsheets. Communication about deliveries is done via phone or email and is heavily reliant on individual people. The challenges are furthermore highlighted in international projects, where materials are procured from around the world and delivery distances and times are long. With tight project schedules and critical customer demands, handling large material flows manually is extremely time consuming. 
The Material Handling System has been developed to solve supply chain management issues. The system takes your delivery management to a whole new level with the following features:
It provides the whole project network with access to relevant and real-time information on deliveries. The shipment coordination feature serves project management, the logistics department, purchasing department, material suppliers and the project's on-site personnel.
The system acts as a single data-base for coordinating all deliveries from different suppliers and logistic service providers.
It includes search functionalities for locating a single component- it can track the ETA, the container and even the package that the component will be delivered in.
Material suppliers can arrange pre-shipment notifications and final shipments bookings through one system. 
Updates on ETD and ETA can be sent for all project parties to view via MHS.
The Material Control System improves efficiency and reduces costs, because deviations can be dealt with at the right time and material deliveries are no longer managed by a few people via Excel spreadsheets.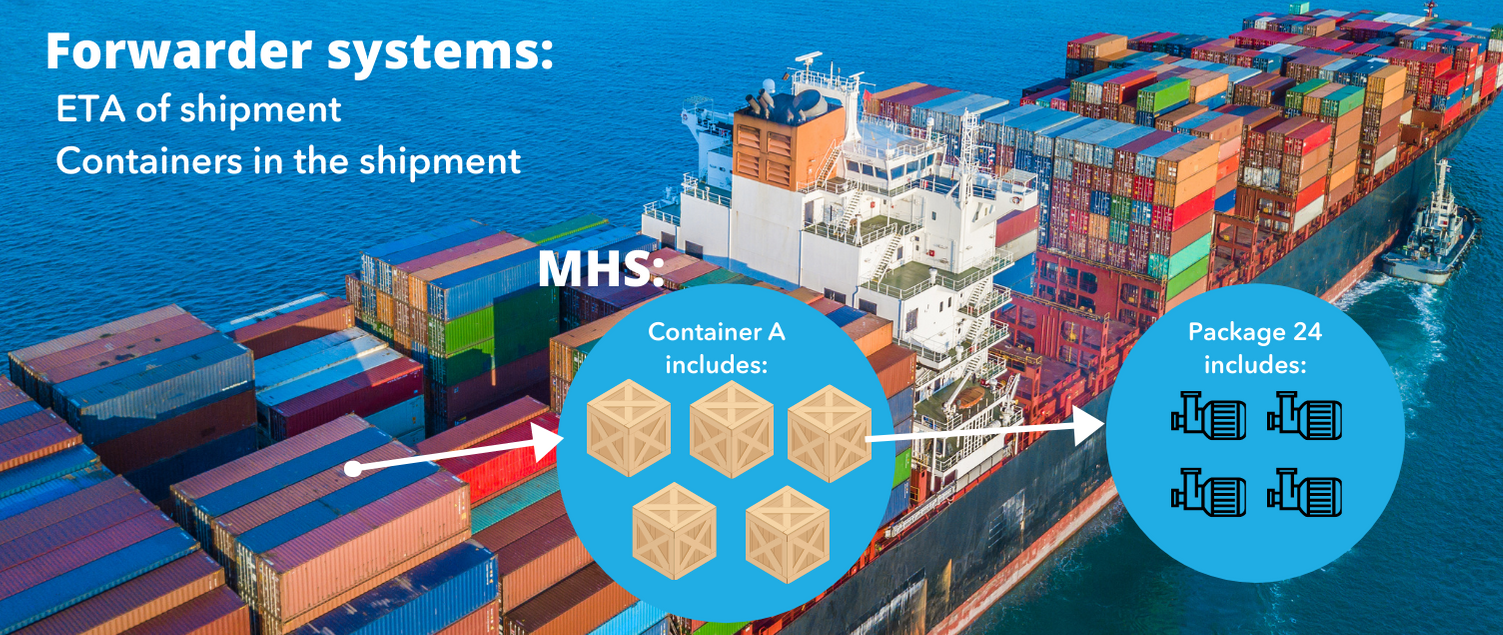 Want to learn more about the Material Handling System? Contact our product experts, we are happy to help!