A field service management system can increase productivity, lower costs, improve your customer service and reduce errors. From real-time tracking of employees to automated task allocation and inventory management, technology can make field service management significantly easier and more efficient. However, it is important to choose the right kind of solution for your company. There are many solutions out there and knowing how to choose the right one can feel complicated. How do you pick the right system to meet your needs? And what kind of features should a field service management system include?
Features of a Field Service Management System
The table below lists the most common features of field service management systems. From these features, it is worth considering which are the most important ones for your business and which you do not want to compromise on.
| | |
| --- | --- |
| Feature | Description |
| Customer and user register | A register of customer and user information. Includes e.g. contact and address information as well as information needed for invoicing. |
| Service request management | Create, send and manage work requests. |
| Mobile app | Booking and receipts of work requests and maintenance work on a mobile device. Recording of materials and supplies. Receipts for periodic maintenance. |
| Resource management and map views | Calendar functions and resource pool for viewing and scheduling jobs. Map views for finding the nearest service man and tracking the rides. |
| Customer views | Real-time access to monitor the status of own maintenance work and submit work requests to the maintenance company. |
| Equipment register | Common equipment database for recording information. Up-to-date historical information available to everyone. |
| Contract management | Management of equipment-related contracts. |
| Maintenance checklists | Checklists to support maintenance work. Ensures that maintenance is always done and documented in the same way. |
| Spare parts list and price lists | Register of spare parts and supplies used in the field. Ability to add spare parts used to the job while out in the field. |
| Inventory management | Management and review of balance information and stock balances updated based on inventory records. |
| Work time tracking | Accurate work hour control to support invoicing and salary payment. |
| Vehicle tracking | Tracking of trips made with service vehicles. Automatic mileage calculation. |
| Invoicing | Invoicing based on the maintenance work performed. Creation and sending of invoices. |
| Integration | Data transfer and forwarding to other company systems. |
Other important things to consider
In addition to the functionality of the system, it is a good idea to consider certain other aspects when choosing a system.
Ease of use – The system is designed to make the day-to-day running of your business easier, so an intuitive and easy-to-use system is important. It's also worth considering what the implementation process will be like. If it requires a lot of in-house resources, the overall cost of the purchase will be higher.
Scalability – Softwares with few features can be inexpensive and quick to deploy, but the functionality and benefits are then A simple ticketing system may be suitable for receiving maintenance work, but it is not scalable. Larger software often includes many features that can be deployed as needed. The more functionality that is available, the higher the level of digitalisation in the company. Larger software is also a more holistic solution, where a company has only one interface instead of several.
Support – Before choosing a system, it is worth finding out what kind of support the company offers, both during the implementation phase and in case of future problems. You don't want to be left alone if problems arise.
Planning your choice
When looking at different systems, it is good to go back to the current state of the business and consider which challenges you want to address. The system should have at least the features needed to address these challenges. For business growth, there should also be room for expansion, so that the system does not need to be replaced immediately. It is also worth considering what systems the company already has in place and how much overlap there is between them. Is it possible to move away from another system with the new implementation? How will the company's work processes change?
From selection to procurement
Knowing the broad outline of what type of system best suits your business makes it easier to define more detailed requirements and draw up a budget. When budgeting for the purchase, it is also worth bearing in mind whether you have given up another system. In this case, the features of the new system may be cheaper than the old system, especially when there is no need to integrate between them. When determining the payback period, it is important to consider how much more efficient the company's operations will be if the new system is implemented.
Want to find out more about how a field service management system could support your business? Get in touch!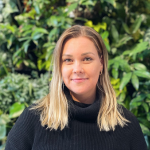 Teresa Heinämaa
Sales and Marketing
Did you enjoy this article? You might also enjoy our posts on: