Simplify daily work management
Valpas Field Service Management
Share information real-time with management, workers and customers
An easy-to-use mobile app
Improve efficiency and profitability
Contact us
Weekly maintenance requests
Do manual routine jobs take up a lot of time?
Managing maintenance jobs traditionally involves a lot of time consuming manual tasks such as processing and allocating service requests, recording work hours and invoicing.
Do you know what has been done and when?
Without the right kind of system, management does not know what exactly workers have done and when and there is no way to follow the progress of works in real-time.
Are materials or hours forgotten in invoicing?
When the information for billing is collected later, materials can be forgotten from invoicing. Also the billable hours used for the job relies on the memory of workers.
Do manual routine jobs such as job allocation and invoicing take up a lot of time?
Do you know what workers have done and when?
Are materials or hours forgotten in invoicing when it relies on the memory of workers?
Field Service Management made easy
VALPAS is a field force and quality management system developed for technical and property maintenance companies. The software includes all the functionalities needed by a technical maintenance company to efficiently manage maintenance, materials and resources.
Workers receive service requests onto the app on their phones with clear job lists

Documentation of hours worked which can be easily transferred to invoicing

Automatic messages to customers on the progress of works

A calendar, map and resource view for efficient management of service requests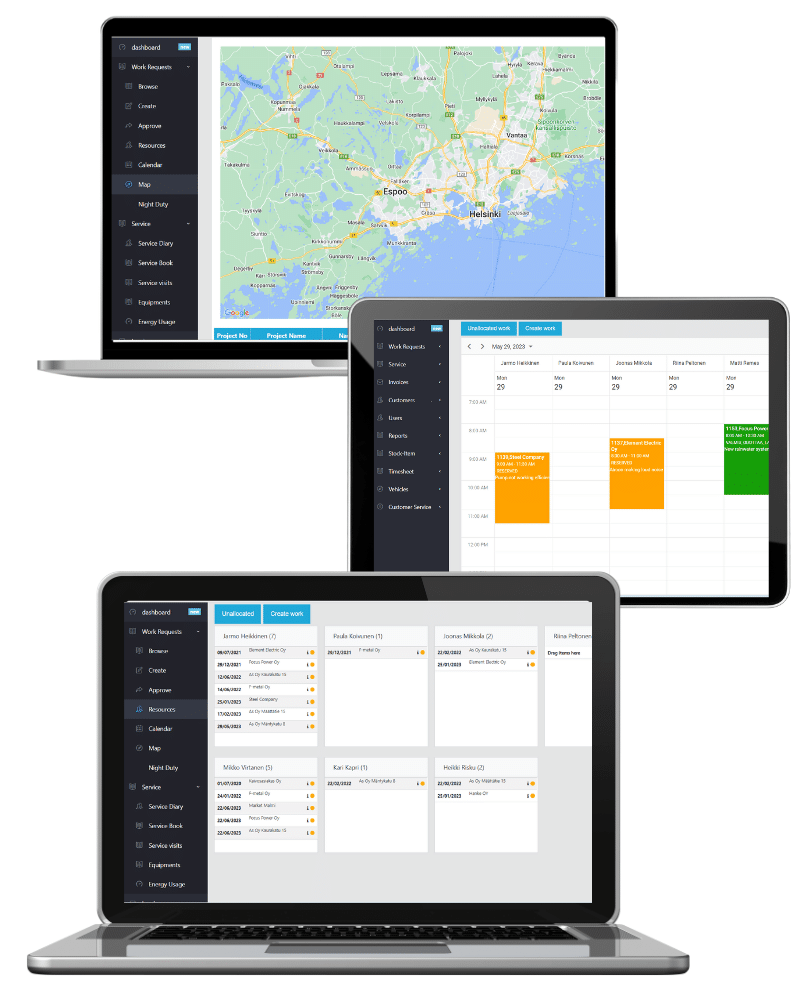 Features of the Valpas Field Service Management System
Supervision and resource management
Map view, calendar functions and resource view to easily allocate jobs based on workload and location.
Mobile app
Service requests automatically to workers phones and easy work and material reporting in the field (available on iOS and Android).
Automatic messages to customers
Improved customer satisfaction with automatic work status updates and more detailed information of done works.
Inventory management
Inventory information updates automatically based on materials used. Car-specific inventory management available to workers too.
Service books, energy monitoring & machine cards
All information of machines and maintenance history digitally.
Time tracking
Clear documentation of hours for invoicing and payroll.
Vehicle tracking
Track vehicles easily with a mobile device or gps tracker. Management can also see where workers are in real-time.
Invoicing and accounts receivable
Work hours and materials from the field easily approved and moved to billing.
Benefits for all stakeholders
Job requests in real-time to your mobile device and a clear job list
Easy documentation of done work directly out in the field
Transfer of work to subcontractor when needed
Comprehensive view of maintenance processes
Improved profitability 
Exact knowledge of time spent on worksites
Better customer satisfaction
Leave service requests through the most convenient channel
Fast response times and up-to-date information on the status of work
Smooth and transparent service and reports of work done
How does Valpas improve your business operations?
Valpas makes management and work in the field more efficient. Digitalisation improves the communication between the customer, management, employees, the subcontractors and other stakeholders.
Managing a work request using Valpas streamlines the process and makes it more efficient. Firstly, when a customer submits a work request or fault report using an electronic form, the information goes directly to the service technician's phone. In the field, the worker can easily see all the information of the work, record hours and materials used and add comments. Automatic email notifications keep the customer informed on the progress of the repair and when it is completed. Simultaneously, management also gets notified of the work done and can easily use the materials and hours logged in the field in invoicing and payroll. Valpas brings transparency to all aspects of the service business. A modern work management system, tailored to your business, enhances your business performance, process agility and customer experience in the long term.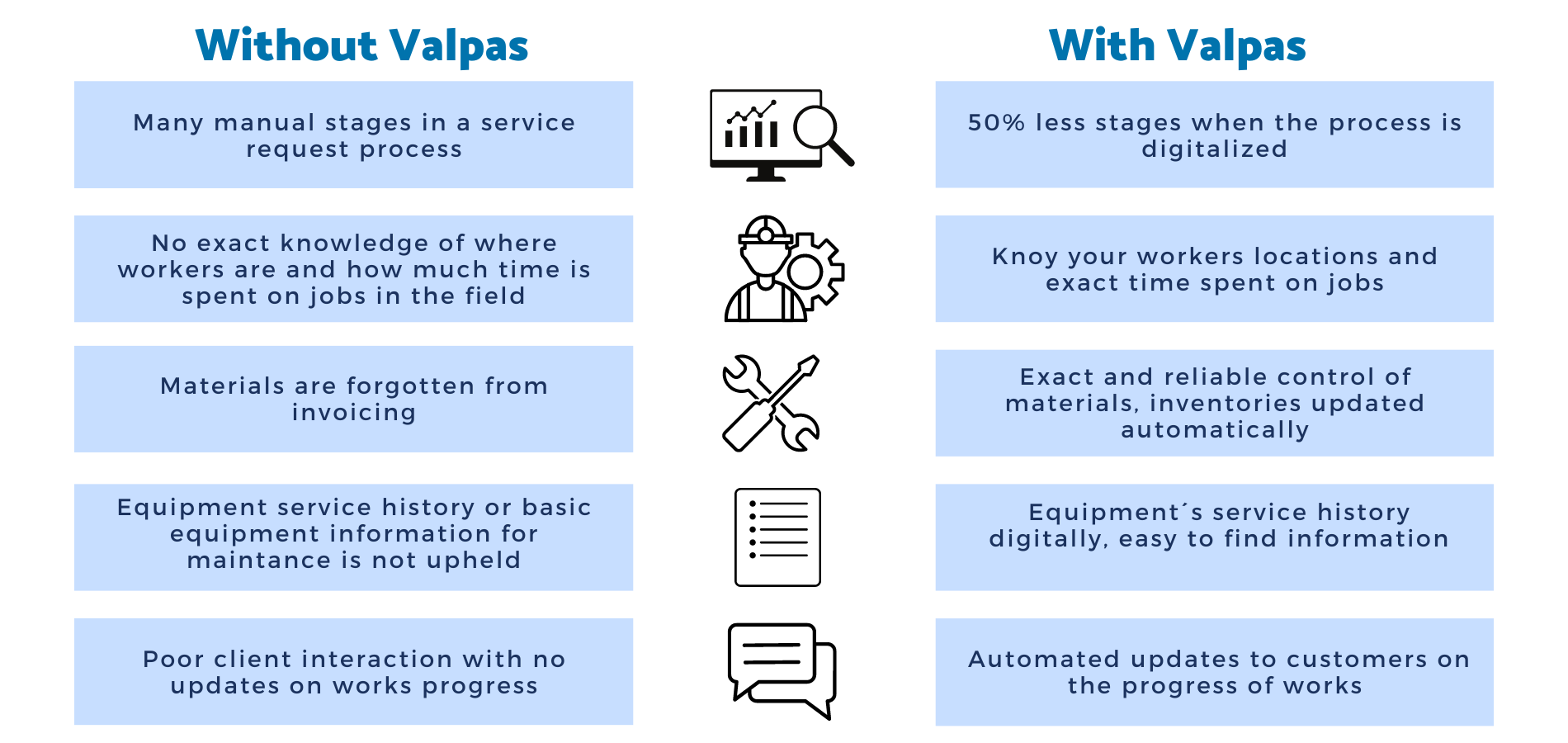 "The solution makes our operations much more efficient"
"With Valpas, we can easily plan jobs for our employees all over Finland. The map view makes it easy to allocate urgent tasks to the nearest worker. The integration of Valpas into our new erp system was seamless and now we have our processes under control better than ever before. At LogiNets, the customer is genuinely listened to and the response time to problems has been extremely good."
"The Valpas system is easy to use. When needed, the operational support works very well."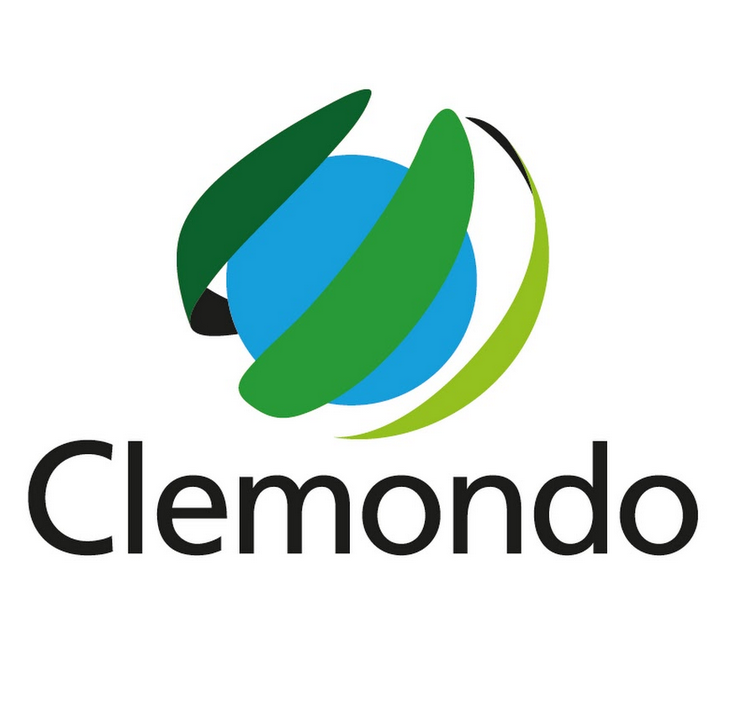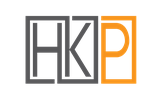 Still have a question about something?
Get in touch and our team will be happy to help!
How does the implementation of Valpas work?
rThe implementation of Valpas is quick and simple. We have designed our onboarding process to be light and easy for out customers and it can be completed within days. We also offer onboarding trainings as necessary. 
What size businesses is Valpas suitable for?
Valpas is scalable to the needs of big and small companies. Our pricing model is based on the needs and size of the business. You can also ask for a quote customized to your organisations needs.
Can Valpas be integrated to other systems?
Yes. Over the years we have built various integrations to other systems. Our software is built using modern API's, which allows for building seamless integrations.  Our technical experts are happy to answer any questions about system integrations. 
What kind of customer support do you have available?
Our customer support is free and you can always contact us with any issues. At LogiNets you get to speak to a familiar person and our customers have praised our fast reaction times. 
Still have a question about something?
Get in touch and our team will be happy to help!
149€/month + 12€/user/month (VAT 0%)
Create work requests and schedule tasks. If necessary, the task can be allocated to several employees

VALPAS mobile application for field crews to sign off on work

Take photos at the work site

Automatic messages to customers

Outlooks for resource management, e.g. map view and resource calendar

Customer data management
249€/month+ 18€/user/month (VAT 0%)
The same functions as in the Basic package and:

Work time monitoring – accurate hourly control to support invoicing and salary payments. Separate the time taken to complete the task and the working time.

Job request form for the company website

Calendar view for work planning

Temporary assignments and their management

Device card, device maintenance and energy monitoring

Customer-specific profitability calculation

+ Transfer work to subcontractors
A comprehensive work control system tailored to your company's needs together with our innovative product development team. Additional features in the PRO package:

Inventory management, as well as car-specific inventory management

Vehicle and fleet tracking with a GPS device

Company-specific report templates

Personalized customer communication and customer satisfaction surveys

VALPAS invoicing module

Integration with other company systems

Prices include VAT 0%.
Ready to boost your teams performance?
Schedule a demo or get in touch to find out how Valpas can increase efficiency and simplify your daily operations.