Traditionally, work orders are received via phone calls from tenants and then recorded onto sticky notes of paper service requests.  Technicians have to waste working time on driving back and forth to the office to pick up work orders. Tenants have to be notified separately of the progress of the work by customer support. Additionally, work management does not have the tools to track assets in real-time and they may not be aware of the work that has been done on the properties and when or where the maintenance technicians will be ready for the next job. Furthermore, invoicing tenants is slow a slow process, when data is collected from various sources and transferred from technicians hand written notes into a billing system.
Work order software – the process from maintenance requests to invoicing
In order for maintenance work to be managed efficiently, companies must have the necessary tools for it. Today, digital tools are familiar to everyone and online transactions are part of everyday life.
Streamline how your customers can send maintenance requests through adding a branded page on your site with a work order form. With online work orders, tenants are able to submit maintenance requests directly from the service company's website. The maintenance request is directed to the property maintenance management software, where work management handles the classification and scheduling of the work according to its imminence. Alternatively, a service technician that has been assigned to the customer or property will receive the maintenance request directly to their mobile device. Maintenance technicians can also work self-sufficiently, because they can reserve work for themselves from a pool of open jobs.
Customer service can also input maintenance requests received by telephone into the software. Equally, technicians can also create maintenance requests on the field, if tenants report equipment failures or grounds repairs while at the property. When property maintenance companies use the right kind of systems, field workers always have visibility into customers and maintenance request anywhere, anytime. Unnecessary trips to office can therefore be avoided. Technicians can report work progress in real-time using mobile devices, so work management has a real-time overview of completed work and a bird-eye view of productive labor hours.
When tenants submit maintenance requests and provide their email address online, customers will automatically receive email notifications when the maintenance technician acknowledges that the work has been started or is completed. In addition, the maintenance technician can record details of used materials, hours worked, and kilometers driven into the same system. Inventory can be updated automatically as technicians reports details of used materials. With a vehicle tracking devices, kilometers can be automatically logged and management can use this information to optimize driving routes.
Choose a work order software that supports your maintenance processes
The implementation of work management software can only be successful, if the company's processes are well-designed and transparent.
How and where do your customer submits work requests?

How and by whom are maintenance requests submitted to maintenance technicians?

How do maintenance technicians receive and acknowledges work requests?

Does work management or the tenant want a maintenance report?

Is customer acknowledgement of completed work required before the completed work is invoiced?

Who checks and sends invoices to customers?
Once the overall process has been planned out, more attention can be paid to work supervision. The classification and scheduling of tasks should be based on their time-critical nature. For example, if the customer has a broken device or a leaking pipe, it is important to take care of it first and leave less important maintenance tasks, such as annual maintenance, for a later time. On the other hand, the company must also have the tools to optimize the routes of maintenance technicians. It is a good idea to send service request to the nearest qualified maintenance technician.
Meters and KPIs – you get what you measure
In order for electronic work management to achieve the desired results and benefits for the company, certain indicators within the maintenance processes should be monitored. The most commonly tracked KPIs are customer response time, lead time, customer-specific profitability, costs (time spent on work, travel, materials) and quality.
For management, the benefits of an electronic workflow are undeniable. Work is completed faster and technicians working time is spent on valuable work for customers. Jobs can be invoiced as soon as they are completed and invoices are based on accurate, real-time recordings. In general, the quality of information is improved when the information is recorded immediately at the site and not afterwards in the office or at home outside working hours. For the customer, electronic work requests enable effective communication and work transparency, in other words up-to-date information on the status of work. Work order software also ensures short response times and high-quality reports and invoices. In other words, work is completed more efficiently.
Accurate data gained from work order software can be used to analyze where there is room for improvement and to identify the so-called waste and its root causes. Waste is all the extra unproductive activities that slow down work-processes. 
Work order software adds value to the customer
The efficiency of maintenance company's operations can be heightened to a new level, when the following milestones are met
Flexible tools are sought out, that allow the company's processes to be digitalized efficiently

Processes and KPIs are defined

Commitment and competence of staff to utilize new tools has been achieved
Work order software enhances the maintenance company's operations, but at the same time it creates added value for the customer and engages them through improved transparency and customer service.
Are you looking for property maintenance software?
Want to find out more? Get in touch!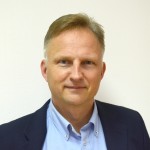 Did you enjoy this article? You might also enjoy our posts on: