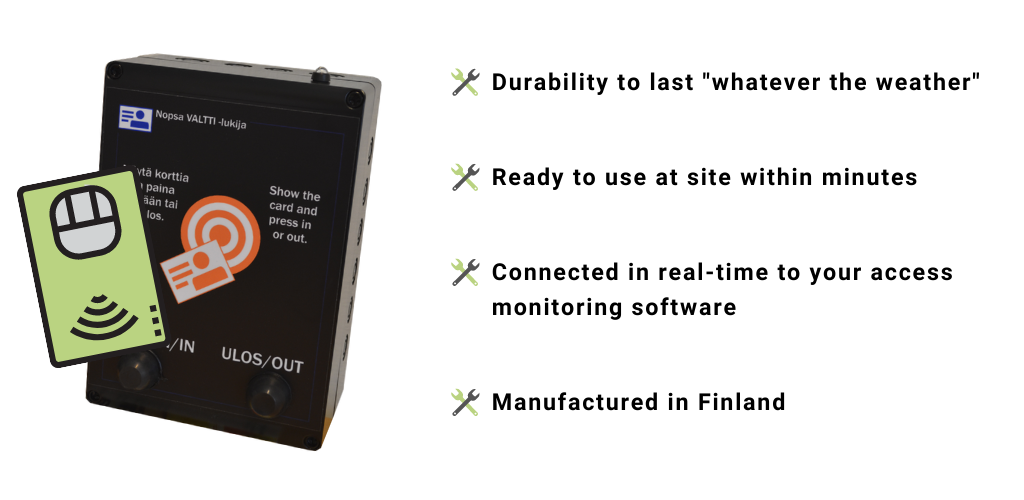 The Nopsa system is a flexible solution for any size of project, from major construction sites to small renovation works. Ensure your site's personnel list is always complete with the easy to use and cost-effective Nopsa solution.
The Nopsa Smart Card reader is the result of many years of development. Our customers say that the device is reliable and robust. Login to the construction site by showing the card and pressing in or out. The reader supports both the VALTTI smart card (in Finland) and Nopsa smart cards. 
Interested in other features of Nopsa Site Access Control?