Why is it a good idea to invest in a gate solution for construction companies? What are the benefits of a closed construction site?
Control of entry to the construction site
The biggest benefit of gate solutions is that unauthorized people and vehicles cannot enter a construction site. Entry to the area is more controlled as entry can be restricted or blocked. For example, children do not accidentally wander onto a fenced-off construction site to play.
Theft prevention
The gate solution requires fencing the construction site. This means better site security and theft prevention. When the machines and goods are securely locked behind the fences and the gate, work supervisors can leave the construction site behind with peace of mind.
Various sliding and vehicle gates can also be used to restrict and monitor vehicle traffic to the construction site. Only vehicles that are arriving and leaving for the right reasons, such as bringing or picking up the goods, will be allowed entry. In this way, shady vans won't arrive and steal all of the new kitchen appliances, that were delivered to the construction site of a new apartment block. 
Benefits of integrating site access gates with construction site access control software
According to the occupational health and safety act law, the main contractor at the construction site must maintain an up-to-date list of personnel at the site. When traffic of persons is directed to the construction site through the gate, everyone must have a pass and register their visit to the site.

Work safety and risk management are improved when only people, who have been granted access rights to the site can enter and begin work. Access rights can for example be dependent on completing site-specific inductions. 

Real-time workforce management on construction sites

Maintenance of the employee register and monitoring of working hours

Access control systems can also automatically handle obligations of the authorities, such as monthly employee reports to the Tax Administration, consisting of the list of personnel, who have worked at specific construction sites.
Learn more about Nopsa access control system!
Profitable investment
Investing in gate solutions makes sense for construction site safety and risk management. In addition, the construction site gate can be moved, so it is always possible to use it on the next construction site as well. We have more than 10 years of experience with construction site gates, which are typically delivered ready for use with a reliable access control system.
There are several different gate solutions for construction site entry control, depending on the size and type of construction site:
Turnstile gates are suitable for personnel monitoring.

Sliding and vehicle gates are suitable for a construction sites with a lot of vehicle traffic and suppliers.

Infrastructure construction, such as roads and railways are typically difficult to fence off, because the site of construction expands daily.
Did you enjoy this post? You might also enjoy our articles on:
Want to know more about site gate solutions? Reach out!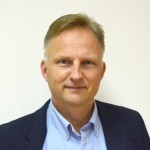 Petri Kiianlinna
CEO
Hello and nice to virtually meet you! I am LogiNets' founder and CEO. Please don't hesitate to get in touch if my team or I can assist your business!
email: petri.kiianlinna@loginets.com