Warehouse and assembly

Optimize installation monitoring with MHS
MHS includes an optional module for assembly work monitoring. Track all materials related information for procurement to site installations within one platform!
Real-time information on incoming deliveries and stock availability form a good foundation for assembly work planning. Once the work planning is ready, a detailed pick-list can be handed to the assembly employees with detailed identification of goods as well as precise storage locations. If goods are stored in containers and wooden packages, this information can be identified in the pick-list's, with specific construction site storage codes and area numbers.
Pick-list creation for assembly with MHS

Once the goods are in assembly, the progress of construction can be reported with a mobile phone application. By simply clicking the image of the item that is being assembled on your mobile phone, you can update the status of the assembly to the project common data base. Progress of assembly work can be monitored via detailed reports.
Benefits of MHS for warehouse inventory management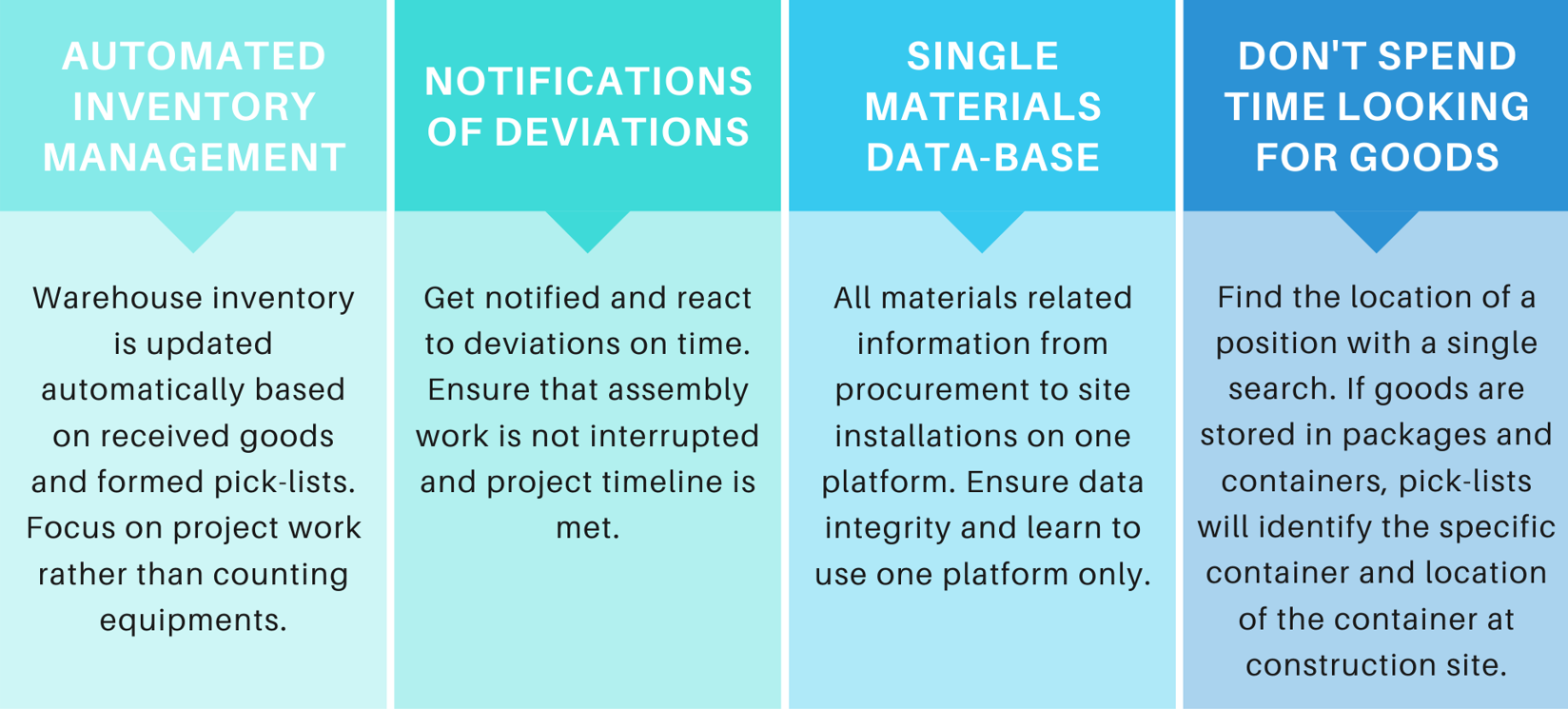 Are you looking for a material tracking system?
Book a demonstration with our Material Flows consultant. We delivery Material Tracking Solutions with over 20- years of experience.