Material deliveries
Manage material flows with real-time information, collaborate with entire project network and trace goods throughout the logistics chain
Contact us
Capital projects typically have deliveries from tens or even hundreds of suppliers. Smaller project deliveries may only consist of a few packages, but material deliveries in large international projects arrive in thousands of  sea containers, each consisting of hudrerds of packages. This scale of material deliveries typically creates the following issues:
It is difficult for project logistics to find precise information on the deliveries and their exact contents.

Details of material deliveries are sent via emails and Excels, which is time-consuming. Information is highly reliant on a few individuals in an organization.

It is near impossible to

locate a specific component in a large shipment

.

At the construction site, materials are not found for assembly from containers and packages.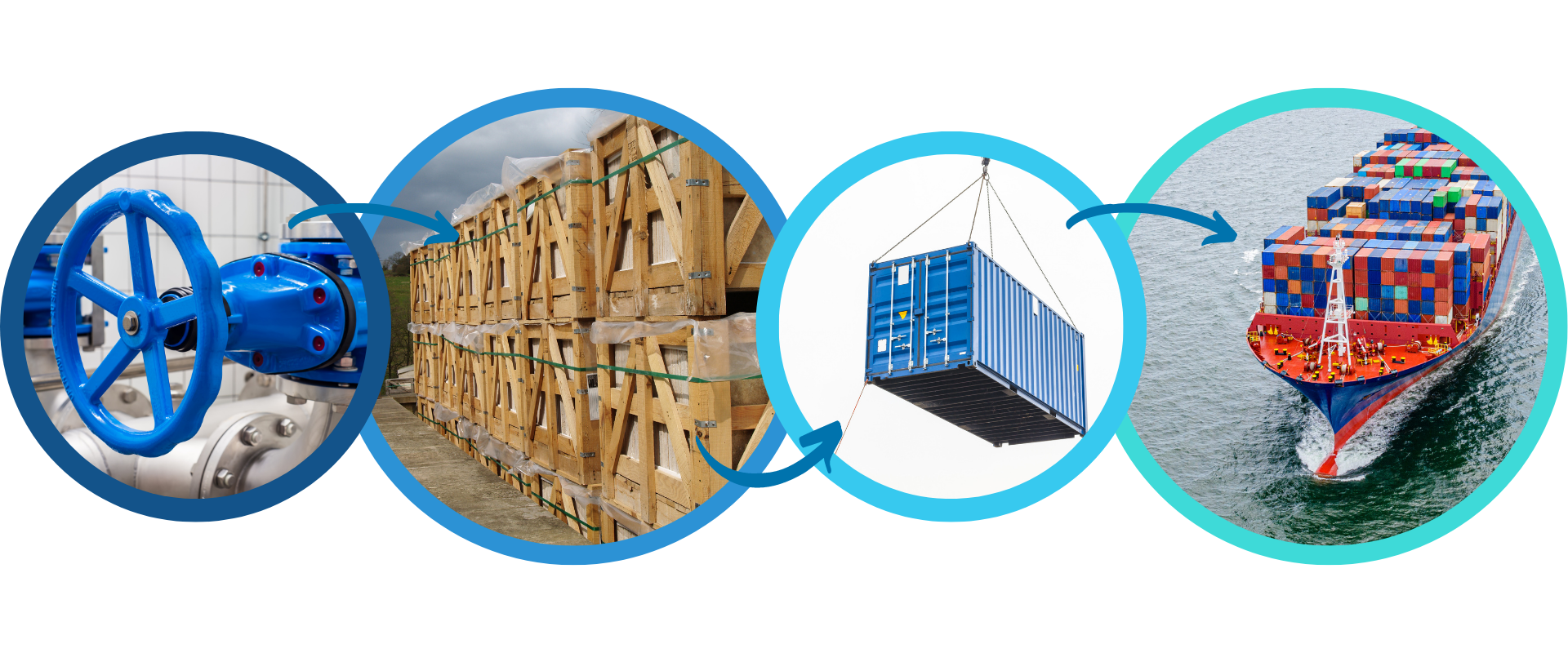 MHS resolves key issues with tracking material deliveries 
The Material Handling System has been developed to resolve the key issues with tracking materials to large-scale construction sites. Material suppliers report precise details of their material deliveries into MHS. This ensures that key information relating to material flows is traceable for everyone in the project network.

Transparent material flows to construction sites
When details of material deliveries are reported via a common platform rather than transferring information via phone calls, Excels and emails between a few specific people, material flows become transparent and traceable for all project parties. The advantages of using MHS for efficient material delivery management reach across all project parties
Manage material flows based on accurate and real-time information.
Define project-specific document templates, ie pakcing list and container specification. Save time, because documents from material suppliers will always be sent in an acceptable format.
Connect different project parties with cruical information relating to material flows on one platform.
Ensure timely delivery of goods to project site and avoid missing construction deadlines due to missing materials.
Streamlined material delivery processes. Know exactly what and when to complete steps related to material deliveries with automated e-mails, open task-lists and clear project guidelines in one platform.
Meet purchasers requirements for delivery documentation.

Projects often have 

strict guidelines for the content, layout and language of shipping documents

. With project-specific document templates, you don't have spend time editing your packing lists and container specifications to meet the purchasers requirements. Get documents approved every time!

Electronic shipment bookings to the forwarder. No more emails, Excels and phone calls to book delivery and shipment.
Reliable payment release. Track your delivery progess via MHS and know when your goods have arrived at site. 

Automatically generated packing lists and labels.
Container and package details sent automatically with final shipment booking.
Manage bookings based on accurate and real-time information.
Updates on delivery times sent via one platform.
Spend limited resources in a meaningful way – less time spent on Excels, emails and phone calls.
Visibility into containers, packages and goods arriving at project site.
Manage material flows based on accurate and real-time information.
Easy identification of incoming goods. QR-code reading capabilities via a mobile app.
Ensure timely delivery of goods to project site and avoid missing construction deadlines due to missing materials.
A project database, that all project parties are happy with
We know that the data on material deliveries that you receive is only as good as the data that your suppliers input. That's why it is our priority to provide an intuitive and easy-to-use tool that the material suppliers are happy with. Here is what leading heavy industry companies have to say about the Material Handling System.

Are you looking for a material tracking system?
Book a 30-minute online demo where we will give you a short overview of the Material Handling System and discuss how it can help you solve the challenges of your business.