Unloading cargo at site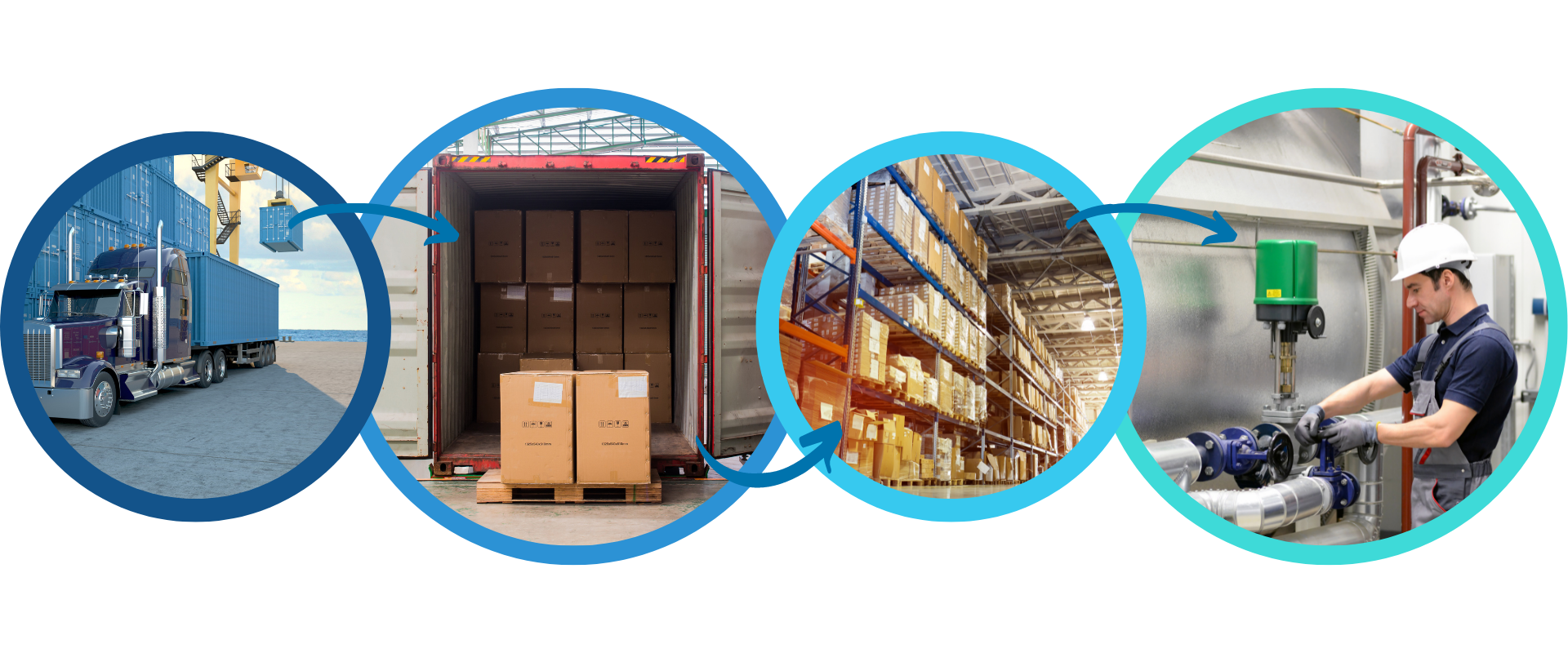 Typical challenges in unloading cargo at construction sites
Construction sites are typically in a remote location with poor infrastructure and harsh conditions. Material flows for installation equipments are vast with thousands of containers delivered for a single project. Based on hundreds of on-site interviews with construction site professionals, six main challenges with tracking materials on site were identified.
A huge amount of work has done to solve these problems including brainstorming sessions with logistics managers, piloting of new work practices, incorporating wireless technologies in every-day work at construction sites and years of product development. The Material Handling System construction site module is a result of these efforts.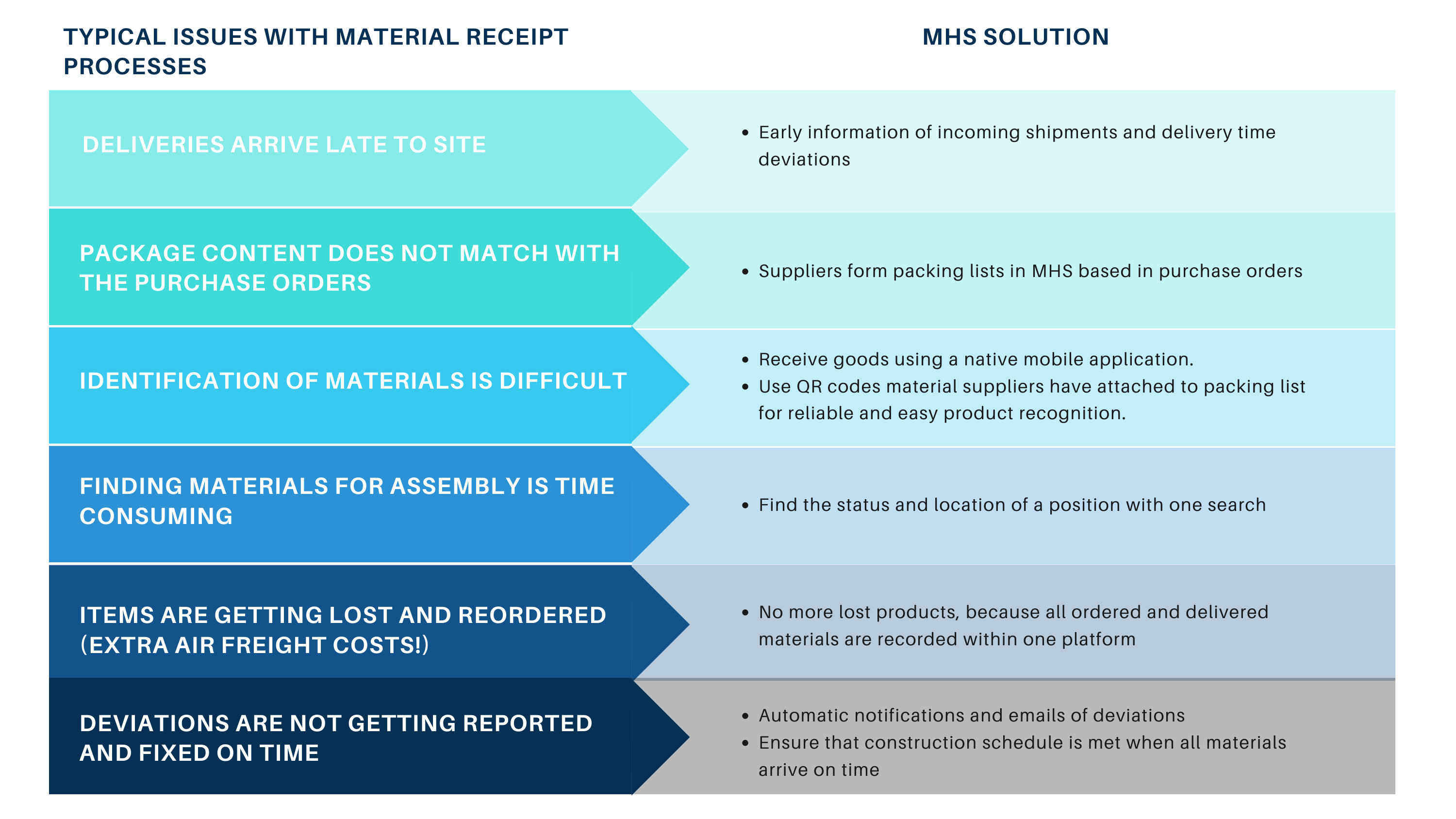 The Material Handling system introduces new efficiency to construction site materials management. Receiving and inspecting goods can be completed in real-time via a mobile device. Tracking goods within the warehouse or project site is fast and easy. Material items can be located along the supply chain with a single search.  Warehouse inventory is made simple with tools that guide users to take necessary actions with deviations and shortages of materials.
How does MHS help track materials on site efficiently?
Easy and fast handling of goods arrivals (planning, receipt, inspections)
Real-time storage inventory management
Easy allocation of materials to assembly with storage pick lists
Mobile phone solutions for materials receipt and storage management
Automated product recognition with mobiles using RFID-tagging and QR-codes
Easy and fast tracking of materials (all parties share the same data base)
Material Tracking System video
Are you looking for a material tracking system?
Book a demonstration with our Material Flows consultant. We deliver Material Tracking Solutions with over 20- years of experience.