Mobile Time Notes on the Field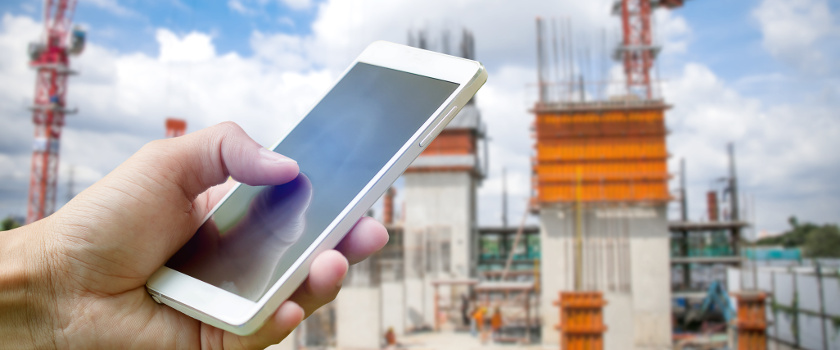 With NOPSA, employees can make time entries with a mobile device. Typically, companies using the system have field workers working in changing locations. Time notes are location based which is beneficial for resource management. Real-time mobile time entries support daily operations – time tracking is made really simple when work hours are not recorded from memory and supervisors don't waste time in clarifying paper timesheets. Payroll and billing are based on actually completed work hours.
Nopsa System provides the following time note methods
Device independent, location-based tracking on a mobile device's browser

Employees can make time entries using any mobile device's browser.

Native Apps on Android, iPhone and Windows Phone for accurate GPS tracking

Work time entries are done on the work site.

Employees are able to create time-stamps with GPS-based tracking only once within the pre-defined radius of the work site.

Device Independent SMS service

Employees can make time notes by SMS. The time entries from SMS messages are automatically input into NOPSA and don't require manual entry from supervisors.

This option is ideal for subcontractors who don't visit the site regularly.

The first time an employee makes an SMS time-stamp, they are prompted to fill in their personal details, which makes collection of employee information simple and fast. 

Nopsa Lite

The NOPSA-lite service works with a construction site-specific stamping terminal.

The stamping terminal works with Android phones with NFC support (version 4.4 and higher) with the Nordic VALTTI card.

If Valtti cards are used, company (including subcontractor) and employee data is created and verified automatically.

We recommend using VALTTi cards in the Nordics, because data collection and verification is automatic and doesn't require any work from supervisors.
Nopsa Time Tracking App can be downloaded from Google Play, App Store and Windows Phone Store
Want to learn more about the time tracking? Contact our product experts, we are happy to help!