GPS Tracking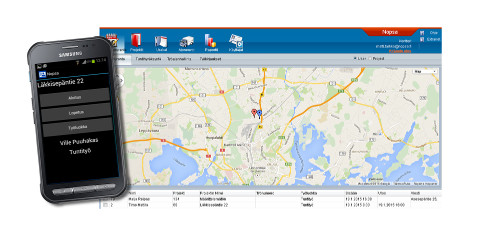 Location based time stamps ensure you know employees' location in real time. The application uses GPS only when loading the projects or while tracking vehicles.
Device independent, location based tracking
Employees can make time entries using any mobile device's browser.
Android and Windows Phone, accurate GPS tracking
Work time entries are done based on GPS tracking within a pre-defined radius from the work site. Phone-specific applications make it easy to use.